``Doves crossing the highway going to the sunflower field.``
South Texas Dove Hunts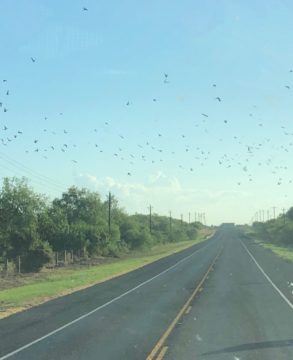 We offer dove hunts for groups large and small. Many of the fields we hunt over are grown and managed with the dove season in mind. There is Milo, sunflowers, Concho grass, Millett, Sesame and native croton that we manage as well as ponds that are secured and kept for great dove hunting opportunities.
Dove hunting generates about half a billion dollars to the state's economy according to TPW.
Rio Grande Turkey Hunts
We also offer Turkey hunts. For more information about the Turkey hunting season and pricing go to our turkey hunts page.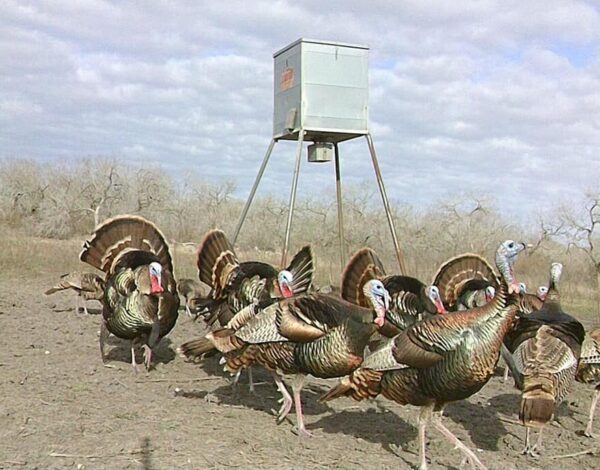 Dove hunting here is not an incidental activity we have it in mind the whole year. There are approximately 4,000-5,000 acres in and around Live Oak County that we have access to and we will chase the birds wherever they are. Our goal is to put everyone in front of the birds and it's up to you to bring them down.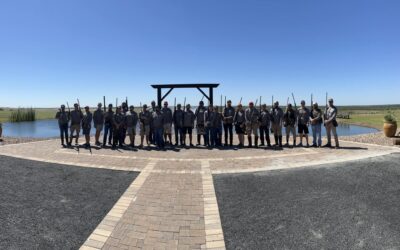 Hosting our Hunters
It is our pleasure and privilege to host our hunters. During the first 4 weeks of Dove season we use the Venue to host them.
*contact us for more information*